About Us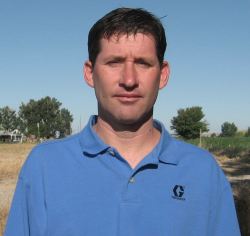 Dan Ewing started painting professionally with his father in 1989 in Denver, CO. He was fortunate enough to have some great mentors who took pride in their trade and taught him to do great work at an honest price. Before leaving Colorado, Dan worked his way up to foreman, running a crew of 10 painters on million dollar projects.  In 2001 Dan decided to move to Boise with his wife to raise their son in a healthy, community oriented city.  Dan appreciates the area for the same reasons you probably do; the outdoors, the Boise market and most of all, the kind and gracious people.
What we do:
Protect and beautify, that's our motto. We realize your home is probably your biggest investment. But it is also a place where you find peace and tranquility from the everyday hustle and bustle.  And that is a big part of how we approach painting your home. From soothing colors meant to ease you into your day to bright and cheery all year through, we want to make sure your home not only looks great, but more importantly, that it is protected from the elements as well.
How we do it:
We think the key to every good paint job is a great prep job. All of our exteriors are pressure washed (and sometimes chemical washed to stop mold growth) before we start the prep work. After all the prep is completed we apply nothing but high end, 100% acrylic paints to body and trim. Interiors are treated with the utmost respect. No one enjoys having their home turned into a worksite. We understand that and make as little dust and noise as possible. Daily cleanup is mandatory on all jobsites.
Since starting Dan Ewing Painting Inc. 2004, we have enjoyed steady growth and developed a reputation of attention to detail, great service and beautiful results throughout the Treasure Valley working with your friends, family and neighbors. If you're ready to treat your home to a fresh new look, call us at  208-284-2337.